Retailer Tip Sheet
Suggestions from Uplifter designer
Bruce Walden, CBA


These amazing "Helium-Powered Greetings" will be a big hit with your customers! To ensure outstanding results every time, here's some useful tips for preparing and selling this wonderful effect...


Follow the instructions carefully.
Flight preparation instructions are printed under the back flap of each Uplifter. Make sure the white rubber attachment band goes under the rolled banner. This ensures remnants of the broken anchor balloon will hang on the back out of sight.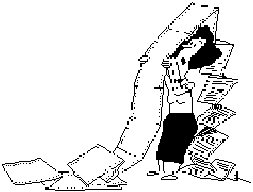 Attach only the recommended balloons.
Using too few balloons may not provide sufficient lift power to raise the banner. Too many balloons may make the Uplifter box itself take flight!
Note: If additional balloons are desired, consider adding a heavy flat object (like a large metal washer) inside the box to provide extra weight. Test that any additions won't restrict banner mobility.


Prepare for low ceilings.
The Uplifter banners are 36" (90 cm) tall when fully extended. If the delivery site is quite low, the helium balloons may rise to touch the ceiling and possibly break. Assuming the Uplifter is set on a standard 30" (75 cm) table, keeping the helium balloons and ribbons under 30" (75 cm) in height will prevent them from damage in a ceiling as low as 8' (2.4 m). In other words, "Keep Ribbons Short!"

If you'd prefer to use a taller balloon arrangement, consider inquiring about the ceiling height first, or attaching a note for the recipient to place the Uplifter on the floor prior to breaking the "POP ME" balloon.


Ensure Super Hi-Float™ has thoroughly dried.
Treating helium balloons with Super Hi-Float is essential for a long-lasting gift.


But treated balloons need plenty of drying time before the anchor balloon is popped, since the weight of the wet solution dramatically reduces lift power. Depending upon environmental conditions, 11" (28 cm) balloons may only take several hours to dry, but larger balloons with additional solution may take many times longer to obtain their maximum lift ability.

For example, a single untreated 16" (40 cm) balloon can power an Uplifter. But the same balloon properly treated with Super Hi-Float may take up to a full day to regain the needed buoyancy. If you must provide your customers with "wet" balloons, use more than the minimum suggested. In this example, attaching two or three 16" (40 cm) balloons should work, even if the solution has not fully dried.

If you have any questions about the use of regular or Super Hi-Float with your Uplifter, feel free to call us. Or contact the Hi-Float Company directly (USA toll free: 1-800-57-FLOAT, International: 502-244-0984, or E-mail: info@hi-float.com).


Use bigger balloons when possible.
The Uplifters look great and will float several days with a bouquet of six or nine 11" (28 cm) treated balloons topped off with a single message foil balloon. But three 16" (40 cm) treated balloons will keep the banner suspended much longer. The longest Uplifter float time (weeks!) can be achieved by attaching a single 24" (60 cm) balloon that's been properly treated with Super Hi-Float.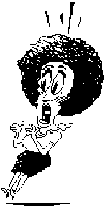 Prevent premature launch!
Size the 5" anchor balloon to about 4" (10 cm) in diameter. This under-inflation will make the balloon less likely to break during delivery. After sizing the balloon, squeeze the air in the bottom to make the "POP ME" imprint look bigger. If an anchor balloon does break unexpectedly, re-roll the banner and attach the replacement balloon and elastic band provided in each package.

Note: Transporting the completed Uplifter inside a large plastic bag will help protect all the balloons from the sun, wind and abrasion.


Don't be caught by the cold.
Cool temperatures make helium denser – reducing it's lift power. If the Uplifter is transported in a cold delivery vehicle, allow the helium balloons to return to room temperature before use.


Use additional balloons in high altitude places.
Since the air is thinner at high altitudes, the lift power of helium is decreased. Additional balloons may be needed to obtain the desired effect.


Make your Uplifters unique...
Consider adding value to the Uplifter delivery in a variety of ways: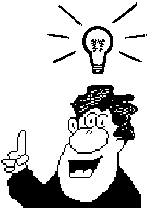 Insert a little confetti into the anchor balloon prior to inflation to create an additional fun surprise for the recipient. (Hint: make sure customers approve of this idea – they may have to clean it up!)


Personalize the banners with names and other information. To do this, gently unroll the banner on a flat clean surface and make the desired additions with permanent magic markers or light weight self-adhesive lettering. If substantial material is added to the banner, test to see if additional balloons are needed for a successful launch. Then just roll the banner back up and prepare as usual.

Can't you just see someone's eyes light up when the "I Love You" banner springs up with the words "Will you marry me?" added underneath? Or how special you'll make the boss feel if everyone at his office signs their name (and a silly birthday message) inside one of the stars on the "Happy Birthday (Confetti)" design? Uplifters help people express themselves in a new way.


Create a distinctive Uplifter delivery. Consider having a costumed performer present the Uplifter with a song or poem that truly finishes with a bang! If your customer can't be present, why not offer the additional paid service to take along a Polaroid camera and capture the recipient's reaction as the message springs up in front of them? With a little imagination, your Uplifter deliveries will be the talk of the town!


Let us create special Uplifters just for you. That's right, with advance notice we can provide custom-made banners perfect for a corporate promotion, new product launch, or memorable party invitation. Contact us for more details.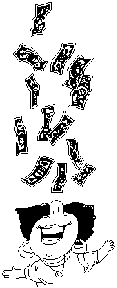 Sell, Sell, Sell!
Since an Uplifter can be powered for weeks with just a single treated 24" (60 cm) balloon, it's easy to always have one on display in your showroom. To have customers fully appreciate the fun an Uplifter delivers, you'll want to demonstrate it frequently. Prompt potential buyers to pop the anchor balloons themselves (so they can feel the rush of excitement). Replacement "POP ME" balloons and attachment bands (the white elastics) are available in quantity to make repeated demonstrations easy.

Accenting the Uplifters makes them great for every occasion. A gift for Secretary's Day? Sell the "You're the Best" Uplifter topped off with "Happy Secretary's Day" or "Thank You" balloons. Similarly, complementing the "Congrats!" banners with specific occasion latex or foil balloons makes them the perfect suggestion for events as diverse as a graduation, job promotion, grand opening, retirement, or new baby. Of course, the "I Love You" Uplifter says it all... ideal for an anniversary, "welcome home", Valentine's Day, Sweetest Day... or just for getting someone out of the doghouse!


Write a script for dynamite telephone and internet sales.




Since Uplifters are an innovative product, a written description may help you sell them when the customer can't see the effect in person. Here's a sample script to get started...
If you really want to dazzle _____ with an unforgettable gift, we have the perfect suggestion – a new "Uplifter". It's like a magic helium-powered greeting card. We roll up a 3 foot tall "Happy Birthday" banner of your choice and hide it inside a decorative gift box. Then we attach a fun little balloon that says "POP ME" to the side of the box, and add a big bunch of colorful floating balloons to the top. The little balloon will actually be holding everything down. So picture this: when _____ takes a pin and pops it, the helium balloons will suddenly spring up, lifting the giant banner to reveal your birthday greeting! It's a great way to surprise him/her.


Advertise!
Uplifters are so much fun they'll sell themselves. Well, almost. First you'll need to let potential customers know you have a fantastic way for them to lift the spirits of their family and friends. Since word-of-mouth marketing is the most effective, try making some well chosen deliveries. Doesn't the DJ of your favorite local radio program deserve a "You're the Best" accolade? Wouldn't your hairdresser appreciate a birthday Uplifter to brighten the salon? Once a week, deliver to someone who could help your business grow - and make that person feel great!

Don't forget traditional advertising. Run a small ad in the same place in the newspaper every week, so when a customer thinks of sending a fun gift they'll know where to find you. We'll be happy to supply artwork to assist in your ad design. Or maybe you'd like images for your web site? Consider them downloaded! Since balloons are so visual, computer savvy customers will love to check out your ideas over the net. If you don't have your own site, send them to ours. At www.uplifter.com they can see the way the Uplifter works, select a banner style... and then call you back to place their order. We also want to send potential customers coming to the www.uplifter.com site to you! If you sell Uplifters and service their area, we'll link them to your web site, E-mail address or phone number... find out more about this free referral service at www.uplifter.com.


Let us know how Walden Productions Inc. can help...
Is there an Uplifter style you wish we made? Want to learn more about working with balloons? (We also produce Bruce Walden's Balloon School Videos, the most comprehensive instructional resource available). Do you have a suggestion for how we could improve or products or service? Or maybe you'd just like to share an Uplifter success story. We'd love to hear from you...

Call: 1-800-268-7084
International: (416) 924-6131
Fax: (416) 924-6296
E-mail: sales@uplifter.com